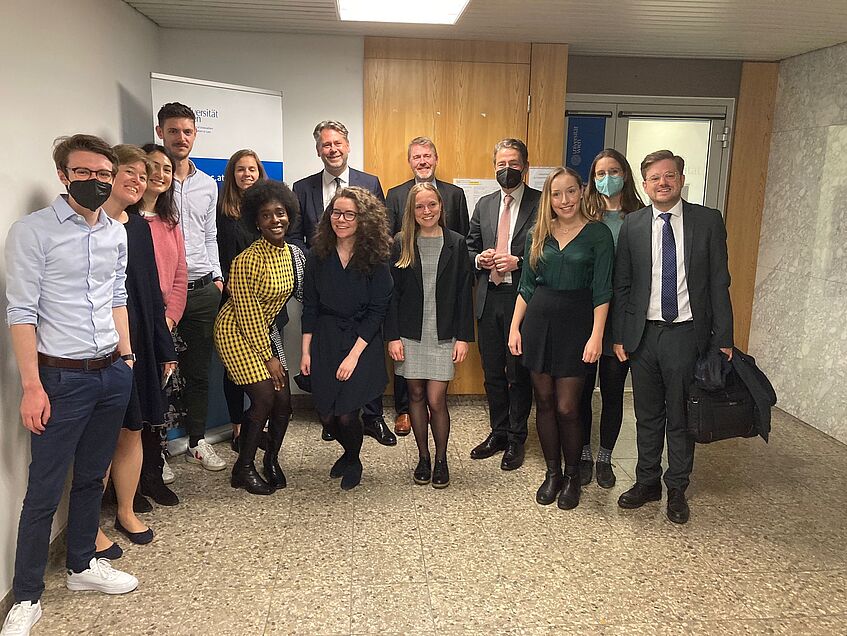 by Tima Otu Anwana
Digital sovereignty is a vital political and legislative topic in the European Union (EU). Leaders and policy makers in the EU are growing more concerned about citizens, businesses and governments losing control over their data and the ability to influence the expanding digital environment. Digital sovereignty also has a direct impact on online safety. As a result, Europe is on a quest to ensure its ability to act independently in the digital world through the achievement of digital sovereignty. To discuss these issues and recent legal developments, the ID Law team hosted a breakfast conversation with Casper Klynge and Professor Joe Cannataci. The conversation focused on the future of EU digital politics, digital sovereignty, transatlantic relations and how these issues affect online safety and cybersecurity today.
Casper Klynge is Microsoft's Vice President for European Government Affairs. Prior to joining Microsoft, he served as Denmark's (and the world's first) Ambassador to the global technology industry. In 2015, Joe Cannataci was appointed as United Nations Special Rapporteur on the right to privacy. He is currently the Head of the Department of Information Policy & Governance at the Faculty of Media & Knowledge Sciences of the University of Malta. Both Casper and Joe offered fascinating perspectives on EU digital policies, cyber-security and role of big tech in ensuring online safety.
During the conversation, we gained more knowledge on the impact of upcoming legislation on Microsoft and the measures being implemented to ensure compliance with changes in the digital environment. We discussed the concept of digital sovereignty and the implications thereof on transatlantic relations. We explored the ways in which Microsoft is adapting to the regulatory environment in the EU by offering consumers more choices with regard to their data, facilitating an EU data boundary, establishing more European data centres and making tech that is fit for Europe. In the context of cybersecurity, Casper and his team were very transparent on the role of Microsoft as a first responder in ensuring cyber-peace by providing insights on cyber security efforts in the context of the War in Ukraine. More information on this can be found in recently released special report, which provides an overview on cyberattack activity in Ukraine.
The breakfast event was an incredible opportunity to foster transparent communications between academic institutions and a big player in the technology industry. We look forward to more events and future collaborations.